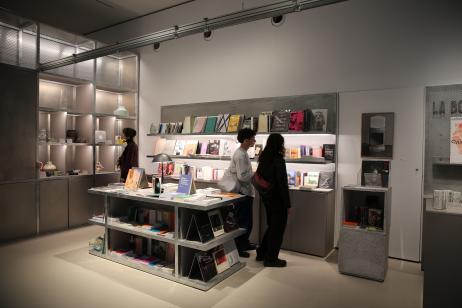 The Lafayette Anticipations Boutique is an address designed for art, design, beautiful books and surprises' lovers.
Conceived as a gold-mine where you can discover nuggets, you will find the artists' editions of Lafayette Anticipations, a selection of books and records echoing the programme and current ideas, as well as a singular choice of art and design objects.
From the essential works of the theoretician and architect Rem Koolhaas to the writings of the American novelist Joan Didion, as well as new publications from Audimat, discover a selection of classics and unforgettable new works, as well as books selected for the exhibition.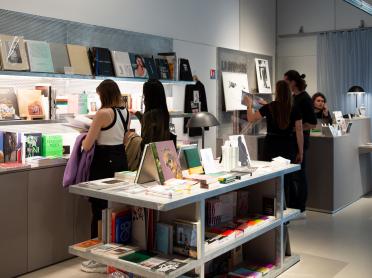 Opening hours
Monday Closed
Tuesday Closed
Wednesday 1pm - 7pm
Thursday 1pm - 7pm
Friday 1pm - 7pm
Saturday 1pm - 7pm
Sunday 1pm - 7pm
Email us or by phone + 33 (0)1 42 74 95 73