Xavier Veilhan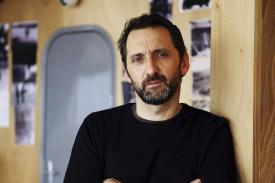 Lives and works in Paris (France).
French artist Xavier Veilhan has been developing since the mid-1980s, an extensive work defined by his interest in both the vocabulary of modernity and classical statuary, to which he has given his own contemporary interpretation.
His work has been presented in numerous exhibitions, notably in 2009 at the Château de Versailles. Between 2012 and 2014 he developed Architectones, a series of interventions that highlights a continuing dialogue between art and architecture in seven modernist buildings around the world. In 2015, this architectural investigation was followed by two films Vent Moderne (La Villette) and Matching Numbers (La 3e Scène - Opéra national de Paris). His last performance SYSTEMA OCCAM (2013) for a musical composition by Eliane Radigue was shown in New York, Marseille, Nantes and Paris. Xavier Veilhan has been selected to represent France at the 57th Venice Biennale (May - November 2017) with his project Studio Venezia, curated by Lionel Bovier and Christian Marclay and supported by Groupe Galeries Lafayette.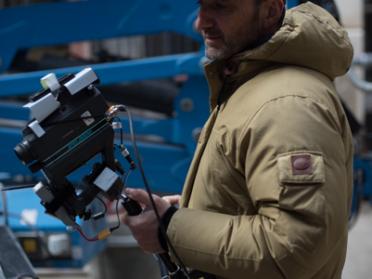 Exhibited at Lafayette Anticipations