River Lin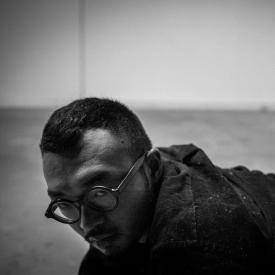 River Lin is a performance artist working across the contexts of visual art, dance and queer culture through making, researching, and curating.
He stages live works in gallery settings as expanded choreography, encounters or situations to speculate notions of heteronormative histories, social engagement and performativity of mediums.
River's work has been presented by the Centre Pompidou, Palais de Tokyo, Lafayette Anticipations, Centre National de la Danse (Paris), KANAL Centre Pompidou (Brussels), ANTI Contemporary Art Festival (Kuopio), Live Art Development Agency (London), M+ Museum (Hong Kong), Rockbund Art Museum (Shanghai), Asia Contemporary Art Week (New York/Dubai), Serendipity Arts Festival (Goa), 2016 Taipei Biennial, Taiwan Contemporary Culture Lab, Tokyo Real Underground Festival, and Liveworks Festival (Sydney) among others.
He curates international events and festivals such as Asia Discovers Asia Meeting for Contemporary Performance (ADAM), Musée de la danse in Taipei, and Camping Asia in collaboration with Centre National de la Danse. He will be co-curating Bleed Biennial in Australia, the Indonesia Dance Festival, and the festival Non-fungible Body for Upper-Austria State Museums in Linz in 2022.