Julien Perez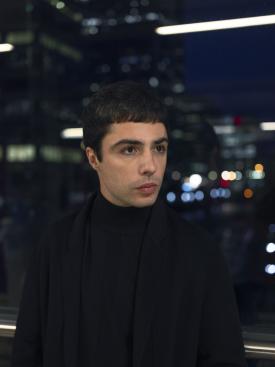 Julien Perez's approach lies at the confluence of pop music, performance and visual arts.
Since 2013, the PEREZ musical project, initiated during his year of residence at the Palais de Tokyo Pavilion, plays with the codes of French pop, surrealism and fantasy through records, but also through numerous performances in art centres such as the Palais de Tokyo, the MAC VAL or the MO.CO, and collaborations with visual artists such as Ange Leccia, Yann Gonzalez, Arnaud Dezoteux,Thomas Levy Lasne or Alexis Langlois.
With Dominique Gonzalez Foerster, he forms the duo Exotourisme which mixes music, video and transformism, and echoes the obsessions of cinema and science fiction literature. He has also composed and produced numerous pieces of music for videos and performances by artists such as Sâadane Afif, Lola Gonzalez, Ange Leccia, Benoît Maire and Flora Moscovici.