Esteban Buch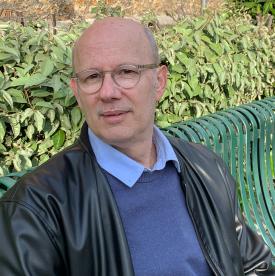 Born in 1963 at Buenos Aires.
Esteban Buch is professor of music history at the Ecole des Hautes Etudes en Sciences Sociales.

A specialist in the relationship between music and politics, he is the author of la Marche funèbre. L'Orchestre de Paris dans l'Argentine de la dictature (Seuil, 2016), Le cas Schönberg. Naissance de l'avant-garde musicale (Gallimard, 2006) et la Neuvième de Beethoven. A Political History (The University of Chicago Press, 2003), among other books. He is also co-editor of Composing for the State: Music in Twentieth Century Dictatorships (Routledge, 2016) and Finding Democracy in Music (Routledge, 2020).