*DUUU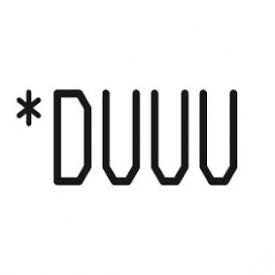 *DUUU is a webradio dedicated to contemporary creation. Founded in 2012 by artists, this radio was born from the desire to hear situations of reflection and work. By inventing what could be an art radio today, *DUUU is experimenting other ways of speaking, and has been working for five years to cross parallel voices and arouse encounters.
*DUUU
is both a tool for producing radio situations, a platform for creating sound objects, and a moving archive. Around the editorial committee, *DUUU today brings together a team of about thirty correspondents, all actors of the artistic scene (visual arts, poetry, dance, music...). Between conversations, soap operas, sound plays, readings, etc., the radio brings together a collection of formats and broadcasts, to be listening every day on
www.duuuradio.fr.
Since 2016, *DUUU is based in Gennevilliers. It explores the territory to meet residents and collectives, in the company of invited artists. In this context, she moves her studios according to meetings, to record programs, or broadcast live from the city's living areas (cafes, public gardens, halls of buildings, cinema...). The radio has installed its base at the T2G - Théâtre de Gennevilliers, and it presents a listening and consultation device from the start of the school year in 2017. *DUUU also works at DOC! - Artistic production space rue du Docteur Potain in Paris, and it regularly deploys its mobile studio in various cultural institutions (museums, art centers, art schools ...), on the occasion of events, workshops , exhibitions, etc. * DUUU is a set of impulses and echoes, a collection of mobile radio units.