Dominika Hadelova et Aldo Buscalferri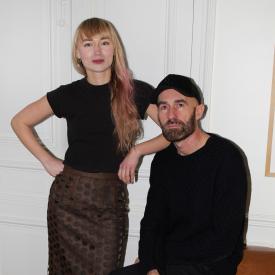 Dominika Hadelova and Aldo Buscalferri are the creative duo of MATTO.
Dominika Hadelova has a background in contemporary art and printmaking. She has worked at the Tyler Print Institute in Singapore as well as on several international art projects in Scotland, Switzerland and Brazil.
Aldo Buscalferri has worked as a creative director for fashion, art and travel magazines for the last fifteen years.