Chloé Quenum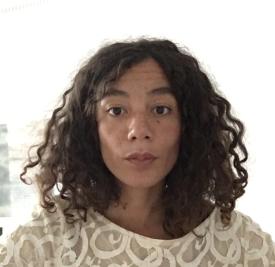 Born in 1983 at Paris (France).
Lives and works in Paris (France).
Chloé Quenum received her diploma from the École nationale supérieure des Beaux-Arts de Paris in 2011, with the congratulations of the jury, and pursued her education at the Ehess in 2016, where she studied the anthropology of writing.
Chloé Quenum's early installations were characterized by the play of displacement and the staging of ordinary objects. Today, her work is based around an anthropological and historical approach, focusing on different regions around the world, particularly West Africa and Oceania. She makes use of multiple materials, borrowing forms and graphic signs, and transposing them onto new supports, through the use of artisanal techniques and procedures. Through and in her work, we witness the fusion of cultures, histories and references, allowing us to question the interpretation and context surrounding the reading of an object.