Charles Aubin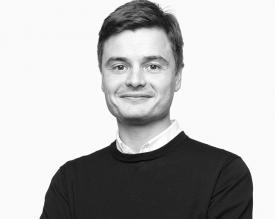 Born in 1981.
Lives and works in New York (USA).
Charles Aubin est curateur à Performa – la biennale de performance de New York.
Il organise depuis 2013 des programmes avec un vaste champ d'artistes, d'architectes, de chorégraphes et de réalisateurs, parmi lesquels Jérôme Bel, Pauline Curnier-Jardin, François Dallegret, Simon Fujiwara, Malcolm Le Grice, Jimmy Robert, Cally Spooner, Erika Vogt, Nairy Baghramian, Paul Maheke, et Tarik Kiswanson. En 2015, il a co-édité un numéro spécial du magazine Aperture sur la photographie et la performance. En 2017, il a dirigé Circulations, la plateforme curatoriale d'architecture et de performance de Performa, co-présentée avec le Metropolitan Museum of Art, le Storefront for Art and Architecture, le Center For Architecture et la Glass House à New Canaan. En 2019, il a co-édité Bodybuilding, une publication originale traitant de l'emploi de la performance par les architectes. En parallèle de Performa, Charles Aubin a travaillé à Lafayette Anticipations en qualité de curateur. Auparavant, il était assistant curateur au département Performance du Centre Pompidou à Paris et au festival Nuit Blanche. Charles Aubin a également organisé des expositions de façon indépendante pour le Printemps de Septembre à Toulouse, la Biennale de Belleville, et Coast Contemporary en Norvège.