Barnaby Roper's work blurs the boundaries between commercial filmmaking and fine art.
His knack for combining live action footage with groundbreaking post production techniques and rattling sound design sets him apart from his peers, and puts him on the bleeding edge of moving image production across all disciplines, from interactive videos, to installations, and everything in between.
Barnaby Roper completed a degree in graphical art at Central Saint Martins with first-degree honors. He immediately began working as a director, and has since become one of the most renowned names in fashion film, music videos, commercials and photography. Barnaby Roper has collaborated with Kanye West, David Bowie, and Banks on groundbreaking editorial projects and music videos, and has directed commercials for clients including Nike, Dior, Givenchy, Chanel, Hugo Boss, L'Oréal, Karl Lagarfeld and Victor & Rolf.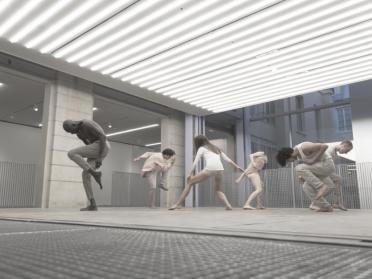 Exhibited at Lafayette Anticipations