Studio Brynjar & Veronika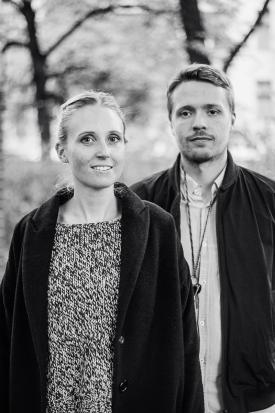 Veronika Sedlmair and Brynjar Sigurðarson form together a German-Icelandic studio, currently based in Berlin, Germany. Since 2011, the studio has created a body of work driven by theatrical and natural references. Their practice often relates to anthropology and geology.
They use various media such as drawings, photography, video, sound and objects. Their work is strongly linked to the environment of Icelandic fishing and ports, stimulating the creation of furniture made from found objects with abstract functions. Their foremost goal is to observe and investigate cultural values and translate them into objects. Their current work includes projects for brands and galleries such as Galerie Kreo (Paris), CIRVA (Marseille), Manufacture de Sèvres, PCM-Design (Madrid), Spark Design Space (Reykjavík) and the Camper brand. Brynjar's documentary, Borgþór Sveinsson, was presented at the Art Film Festival in Den Bosch (The Netherlands) and is now part of MAK's permanent collection in Vienna. In 2015, their work was awarded with the Swiss Design Awards and the Hublot Design Prize. In 2016, Studio Brynjar & Veronika is the winner of the Swarovski Designer of the Future Award at Design Miami in Basel.
Exhibited at Lafayette Anticipations