Oona Doherty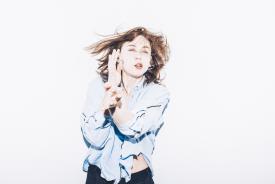 Oona Doherty is an Irish danse artist and choreographer working with a free and powerful dance, which also carries a political dimension. She studied at The London School of Contemporary Dance, University of Ulster and LABAN.
She has been performing Dance Theatre internationally since 2010 with companies such as TRASH (NL), Abbattoir Ferme (BE), Veronika Riz (IT), Emma Martin/United Fall (ROI), Enda Walsh & Landmark Productions (ROI).
Oona's 30min solo work Hope Hunt and the Ascension into Lazarus is the winner of the 2017 Total Theatre Dance Award at the Edinburgh Fringe, the 2016 Dublin Tiger Fringe Festival Best Performer Award. Oona has been awarded Aerowaves 2017 selected artists. Oona was voted one of the top 10 Irish Artist in 2017 by the Irish Times.
Her show Hard To Be Soft- A Belfast Prayer was developed through the Arts Council of NI's Major Artist Award and produced by Prime Cut Productions in a co-commission with Belfast International Arts Festival, Dublin Dance Festival, The Abbey Theatre and La Briquetterie.
In 2018 it headlined at the Abbey Theatre as part of Dublin Dance Festival before touring Europe. Lady Magma (The birth of a Cult) is Oona's 2019 work developed through Prime cut productions and la Briquetterie Paris for Val-de-Marne Festival Danse Biennale Paris; followed by the first workshops in Paris and European tour, including Centre Pompidou Paris.
2020 sees Oona's first collaboration with Nacera Belaza, as well as the beginning of her collaborations with La Horde for Ballet de Marseille.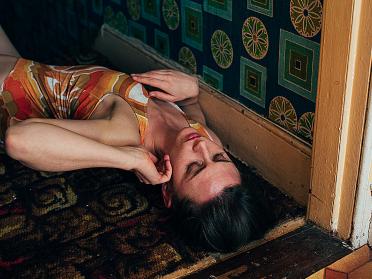 Exhibited at Lafayette Anticipations