Mary Ping

Born in 1978 at New York (États-Unis).
Lives and works in New York (États-Unis).
In 2001, Marie Ping launched her eponymous collection, followed in 2002 she launched her conceptual line, Slow and Steady Wins the Race, based on timelessness and universality. Her work constantly questions the clothes we wear, how we wear it and why.
Mary Ping is a designer with an art background from Vassar College of New York (USA). She is a winner of the Ecco Domani Award, UPS Future of Fashion, and a previous nominee of the National Design Award. Her work is part of the permanent collections of the Museum at F.I.T. New York (USA), Rhode Island School of Design in Providence (USA), the Deste Foundation in Athens.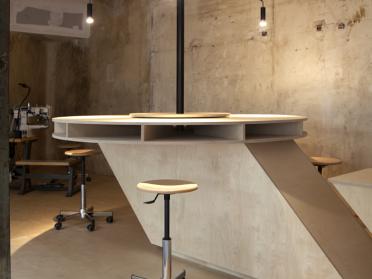 Exhibited at Lafayette Anticipations